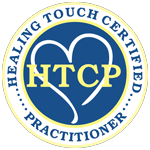 Certification as a Healing Touch Practitioner is open to all students who have satisfactorily completed Levels 1-5 of the Healing Touch Program (HTP) coursework or who can demonstrate an equivalent education in Healing Touch and received a Certificate of Course Completion. Practitioner certification is an appropriate goal for all who wish to establish a Healing Touch practice or incorporate Healing Touch as a focus within an existing practice. Healing Touch Certified Practitioners may use the credential HTCP. Renewal of this credential is required every five years.
General Information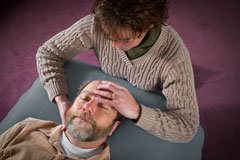 Application Review Periods
Application review is done 4 times per year. Applications must be received by the first day of the month of the review period if submitting digitally or post marked by the first of the month if submitting by mail. The review periods are as follows:
February
May
August
November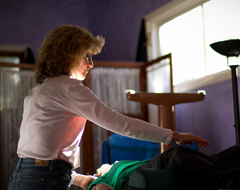 Application Review
Applications are reviewed by at least two members of the Certification Review Panel. Applications are evaluated based upon completion of all requirements outlined for practitioner credential standards. Certification approval is at the discretion of the Certification Review Panel.
There are three steps in the application for HT Practitioner Certification with Healing
Touch Certification (HTC):
Completion of Application Requirements
Submission and acceptance of an Application Packet
Achievement of a passing score on The Healing Touch Certified Practitioner Entry Level Proficiency Exam one time only(for more information on the exam click here)
Healing Touch Certified Practitioner Certification Standards official policy text available here: HTC-970-HTCP-Certification-Standard
Any questions you have regarding the application after you review the packet may be sent to certification@healingtouchcertification.com.
Practitioner Certification Application
The application contains all the information and criteria needed in order to apply.
This website provides the ability to apply digitally. For instructions, check out the FAQ - Submitting Digitally tab. HTP encourages digital applications as it saves time, printing and postage.
The Practitioner Certification Application and corresponding forms can be downloaded below. Forms are set up as Microsoft Word templates. They can be downloaded, saved to your computer and used as many times as needed. Each form allows for the appropriate fields to be filled in. Use the tab key to move from one field to the next.
Current Packet: Revised December 2018
---
Application Fees:
Practitioner Certification - $275.00 (non-refundable)